Technical highlights in Flexlines One-Stop-Shop Concept • 27 May 2019

Flexlines has advertised its ambition for the realisation of a pilot line that delivers Flexible Electronics prototypes at the Advanced Engineering 2019 Conference, on May 23rd in Ghent.

Romano Hoofman (imec), Nikolas Papadopoulos (imec) and Auke Jisk Kronemeijer (TNO) have shared their insights on the one-stop-shop concept and the role of this shop in the local ecosystem. They also demonstrated the progress in design capabilities and showed some examples of functionalities that can be realized with flexible TFT (Thin-Film Transistor) technology.
Serving the cross-border

Flexlines is an Interreg project with a consortium of leading partners in the Netherlands-Belgium cross-border region.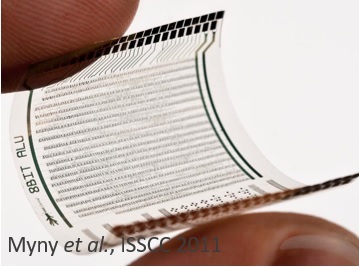 The consortium is setting up a pilot line for the realization of Flexible Electronics prototypes, in order to serve interested parties in the cross-border region to get acquainted with the (im)possibilities of Flexible Electronics. The project, started in 2018, has taken some clear steps forward.

One single frontdesk

The aim is to create easy access to the fabrication of flexible electronics prototypes. Academia and companies can contact one single 'frontdesk' with their requests regarding possible functional demonstrators based on Flexible Electronics. This way they can have their ideas fabricated in flexible and cheap electronics applications. The main emphasis will be on parties who are unfamiliar with underlying technologies.
Multi-customer project services will be developed for flexible electronics. This makes it possible to lower the fabrication cost by sharing multiple customer prototypes on the same production run.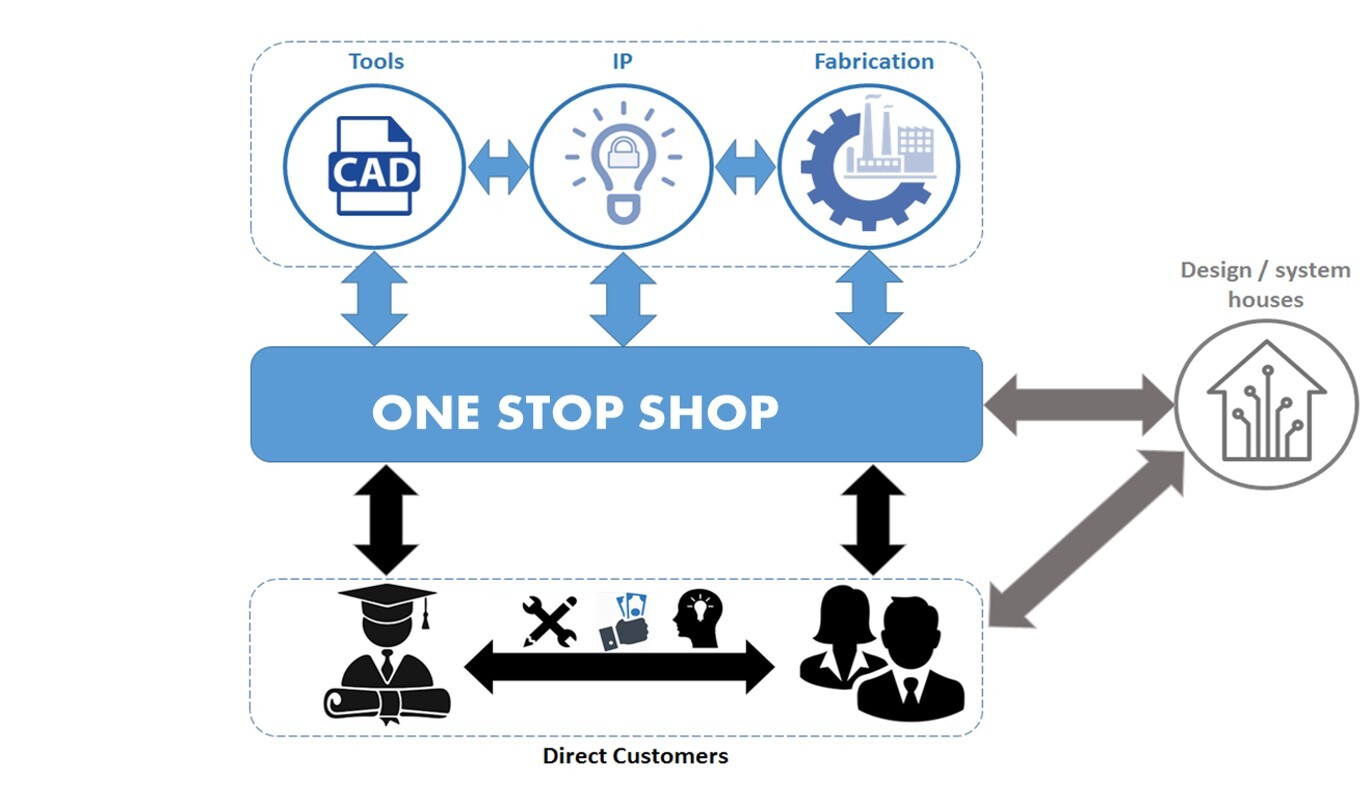 Fig 1: a typical ecosystem

Technical highlights

Thin-film electronics and Hybrid Printed Electronics for IoT provide endless possibilities: for instance wearable health patches, thin-film electronics in products for user interaction, 'smart shelves' in shops, displays, lighting… Compared to Silicon, TFT deployments are much more extensive, yet much cheaper.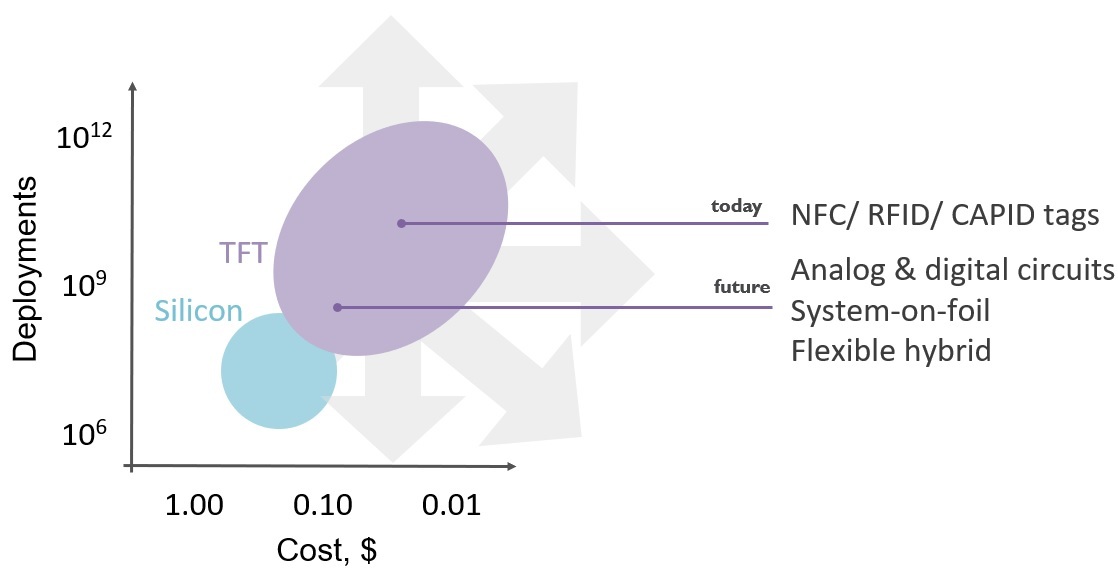 Fig 2 Flexible IoT circuit foundries: Silicon vs TFT
The project partners have established clear links in the workflows from Initial Contact Request over Prototype Design to the Realization of the (integration of) Electronics in a Final Demonstrator. Technical development has also resulted in some highlights:
A Process Design Kit (PDK) has been realized by imec and KU Leuven to streamline the electronic design


The quality of electronics components from the GEN1 TFT Pilot Line at TNO has been improved using a Lean Six Sigma methodology


The compatibility of Integration Technologies such as Injection Moulding and Thermoforming with the core Flexible TFT Technology is under investigation

Holst Centre has realized a Transparent Fingerprint Scanner demonstrator, gaining the 'Best Prototype Award' at the leading display conference and exhibition SID Display Week 2019 in San Jose in May 2019





Fig 3: Holst Centre© GEN1 R&D Pilot Line Facilities
Flexlines will continue to establish its workflows and alignment in the technical domain within its consortium, in order to be ready for requests from partners in due time.
For more information, please contact:
Mr Auke Jisk Kronemeijer, TNO - Project research activities, GEN1 TFT Pilot Line
Mr Romano Hoofman, imec – One-stop-shop
Mr Kris Myny and Nikolas Papadopoulos, imec - Design