A workshop on our progression • 24 Dec 2019

Flexlines has been hosting a workshop at Utrecht, the Netherlands, on December 10, 2019. At that same venue, Supernova Jaarbeurs Utrecht, the Microsystems & Nanotechnology conference was being held. The venue ensured a good flow of people to the workshop.
Our team told the audience, a group of around 30 people, the ins and outs of the progression our consortium is making in the development of the pilot line and 'one-stop-shop' for the realisation of flexible electronics prototypes.

Margreet De Kok, Senior Scientist at TNO/Holst Centre, introduced the project and went deeper into the matter of infrastructure. Important is scaling up to pilot fabrication. This embraces various components in the process, like:
Printed Electronics
Soldering of Hybrid Structures
Encapsulation
Thermoforming
Injection Moulding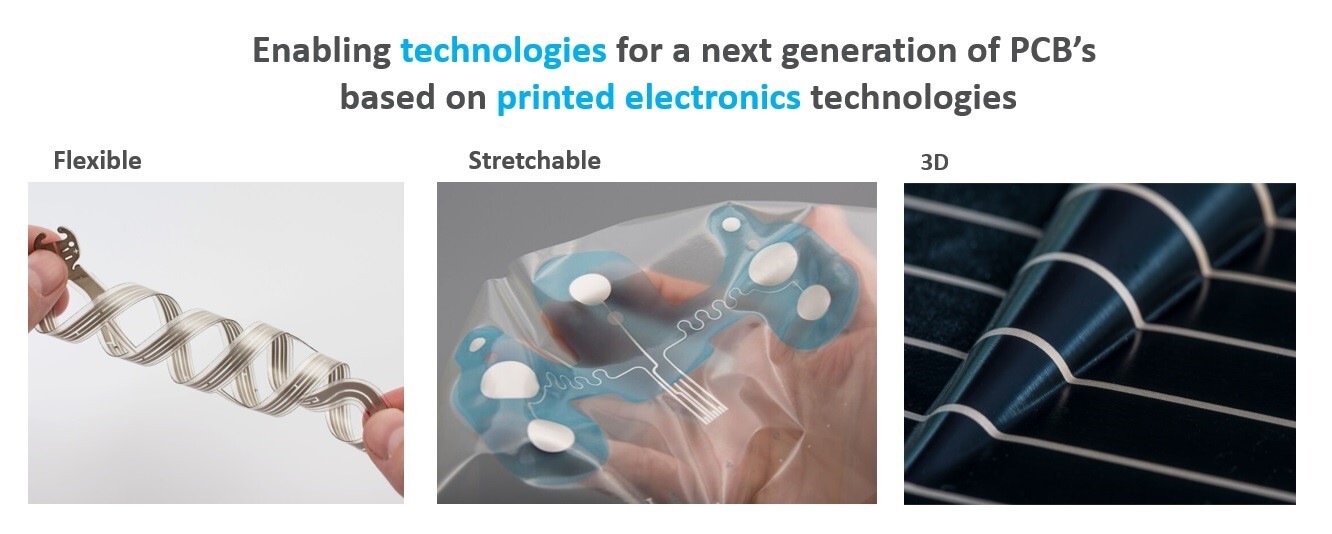 Margreet De Kok, Senior Scientist at TNO/Holst Centre


Evolving from printed electronics to products involves a great deal of experimenting with 3D shapes including reliable electronics. Keeping the stack buildup simple and cost effective is key: one substrate approach. Thermoforming is being combined with injection moulding. A last step is realising the integration of an electronic, plastic part in the end product.




Romano Hoofman, Program Director, imec talked about easy access to the fabrication of flexible electronics prototypes via the one-stop-shop principle.

Romano Hoofman: "The main objective is to create a one-stop service, where academia and companies can realise their ideas and have fabricated in flexible and cheap electronics-applications. The main emphasis will be on parties who are unfamiliar with underlying technologies."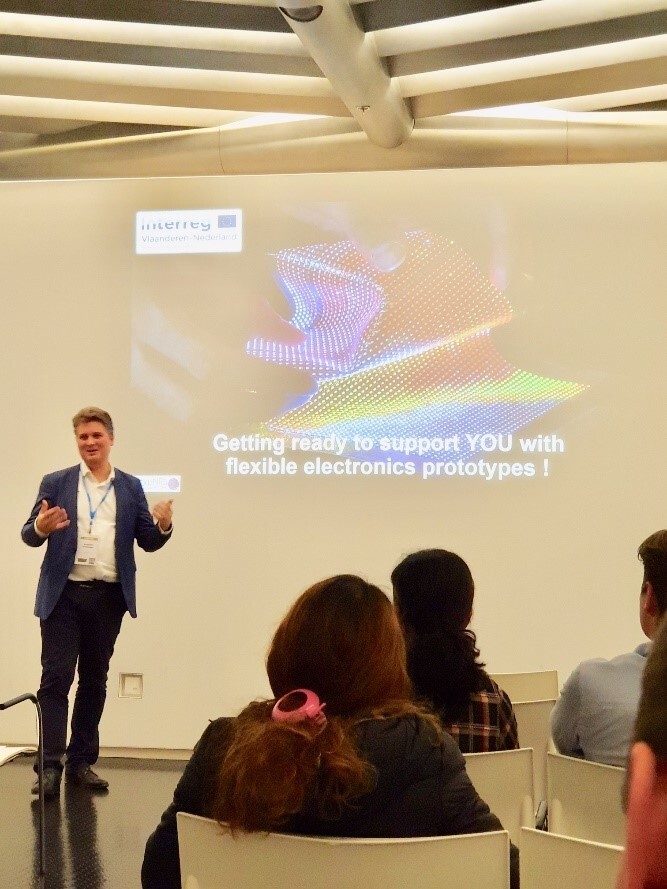 Romano Hoofman, Program Director, imec

Romano Hoofman, Program Director, imec

He further explained what will be offered, how it will be offered and who is the customer. The earlier rolled out 'Europractice' concept implies a multi-project wafer approach to lower entry cost. Multi-customer project services will be also developed for flexible electronics, such that the fabrication cost can be lowered by sharing multiple customer prototypes on the same production run.

Mohit Dandekar, who came on behalf of professor Wim Dehaene, KU Leuven, talked about design.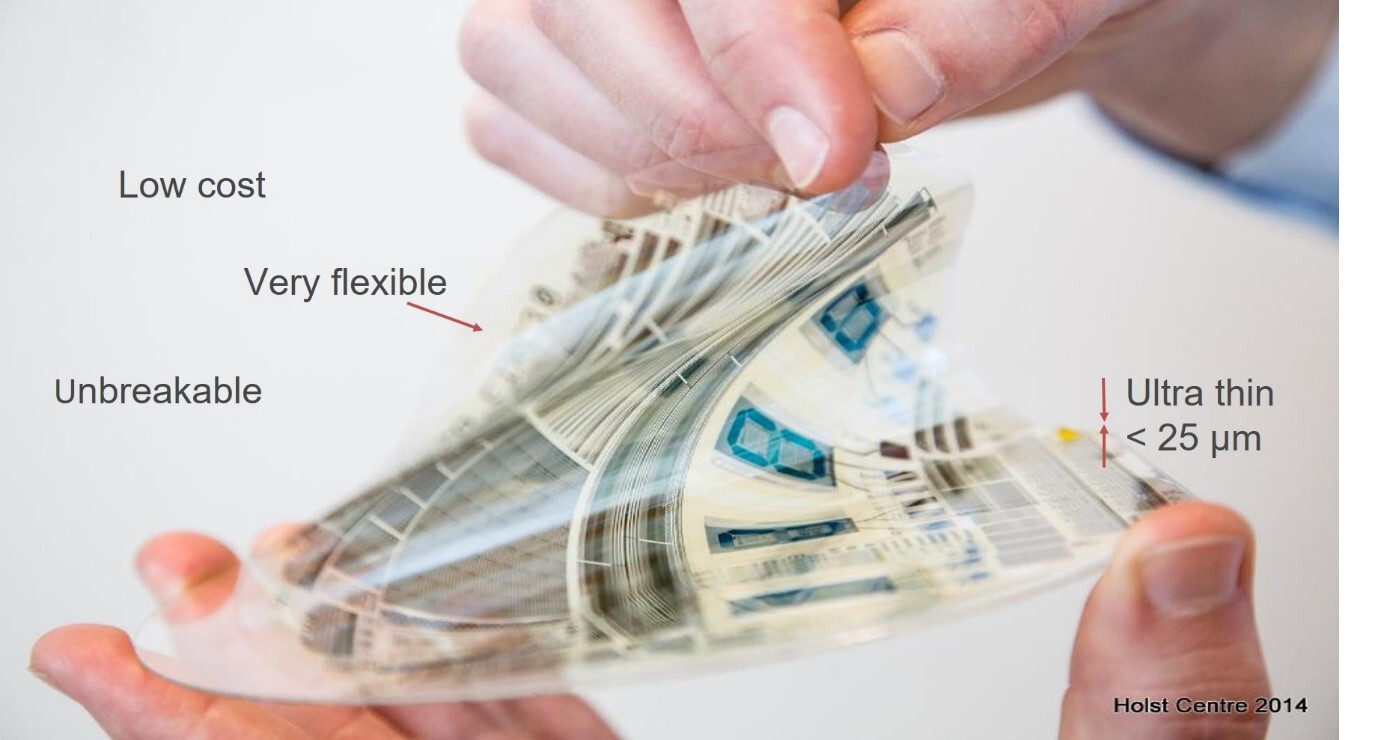 He compared production approaches of conventional silicon with thin film circuits and printing. Conventional silicon seems to offer a large area and thus a lower cost, but printing offers higher precision and higher performance. Thin film circuits can position themselves between the two. Large area, IoT and wearables would benefit from flexible electronics.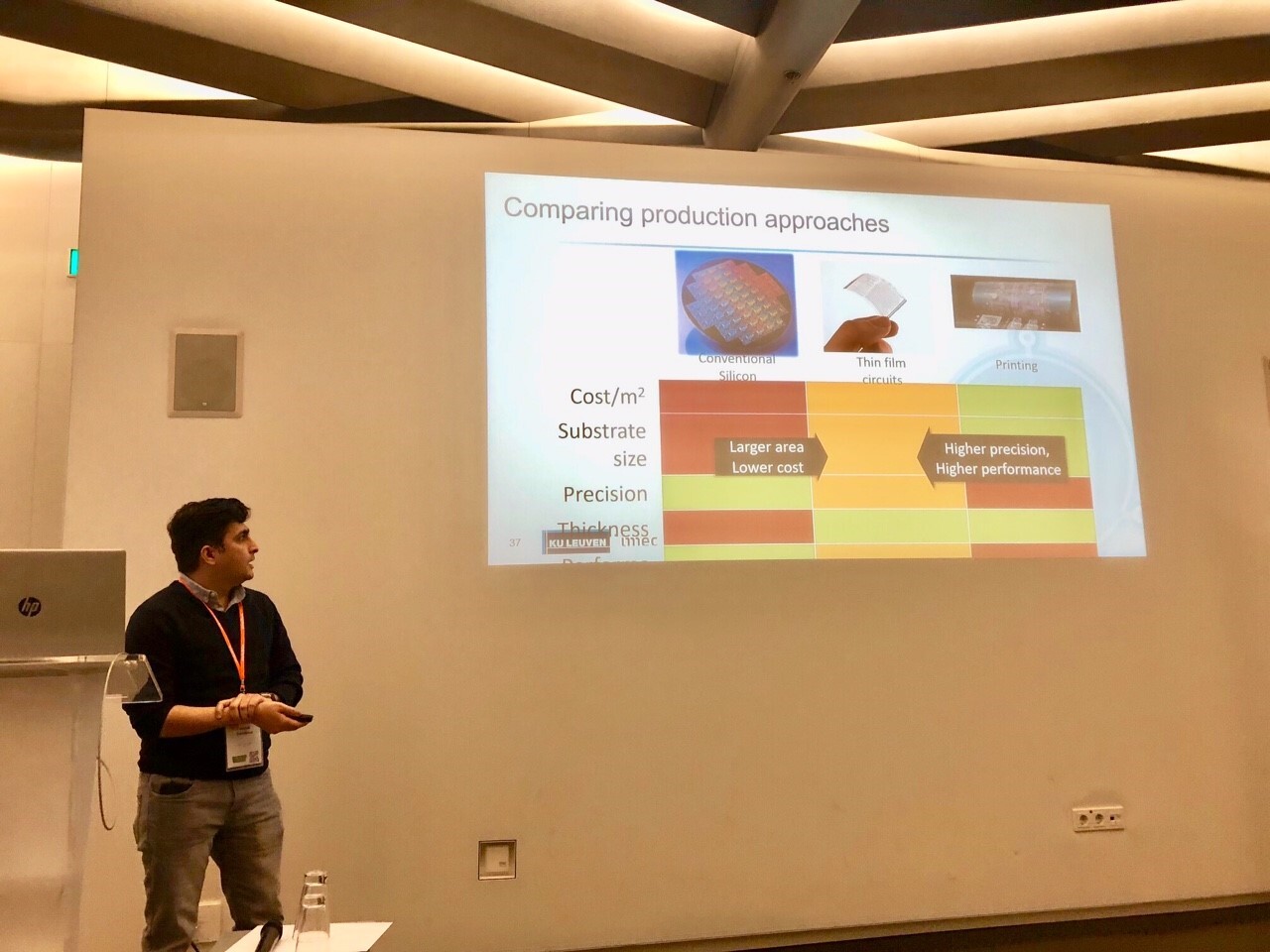 Mohit Dandekar, research assistant, KU Leuven

IGZO TFT tech, instead of CMOS, offers silicon like processing on plastic. It is faster than conventional a-Si thin film, cost effective and successful designs have been published.

Thin-film electronics for Iot offer endless possibilities. In his presentation, Mohit Dandekar gave a technology overview, illustrated a unipolar TFT topology and design challenges. TFT properties seem to have circuit robustness issues. A designer's issue is that there are no validated simulation models or design flows. On top, a design automation issue seems to be the limited amount of metal layers. Better tool support will be a future focus.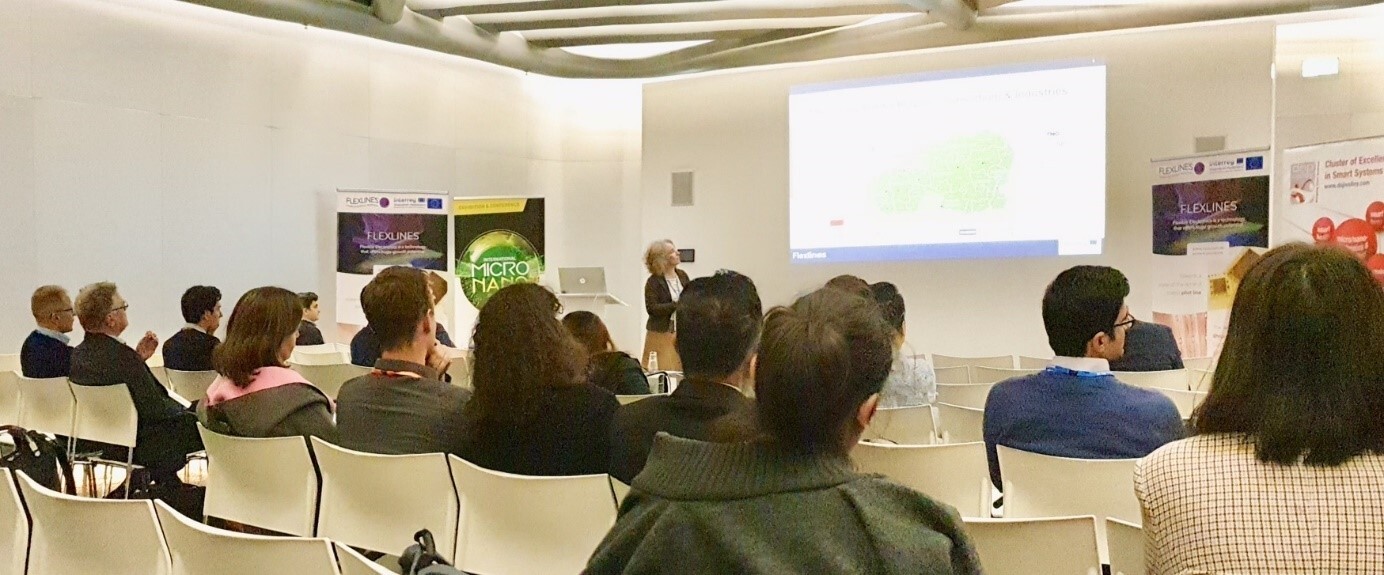 After the presentations, the Flexlines presenters, as well as their Flexlines-colleagues Dieter Therssen and Guus Dhaeze (both from DSP Valley), had the opportunity to further connect and engage with the people present in one-on-one conversations.

-----------------------

On top, our Flexlines team member Mona Bakr, who is part of imec CMST at UGent, had the opportunity to present her work for our Flexlines project to various industries at the international MicroNano Conference itself. She presented the use of injection over-molding as a promising technique for embedding printed circuit boards to realise smart plastic products.